In-Person Pickup at C2E2
August 5-7, 2022
*This item cannot be applied for order consolidation after it has been ordered.
*[C2E2 Event Pick-up] products can only be checked out with other [C2E2 Event Pick-up] products.

◆Special Pick-up Location, Date, & Time:

-Location:


C2E2 McCormick Place, Tamashii Nations Booth #307
2301 S King Dr, Chicago, IL 60616

-Date & Time:




8/5(Fri.) 10:00 AM CDT - 8/7(Sun.) 2:00 PM CDT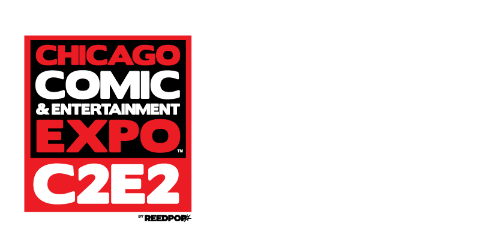 ***Please read carefully before placing orders***
*C2E2 2022 badge is not included with C2E2 EVENT PICK UP-ITEM purchase.
*A valid C2E2 2022 badge permitting convention entrance must be obtained beforehand and is required to pick up this exclusive product.
*When you place your order, the delivery address will automatically become the event venue and you will not be able to change the delivery address to another location.
*No shipping fee applied.
Please make sure that you will be able to pick up your item at the event venue before you place your order.
*You can only pick up your order at the place and during the pickup period specified above.
Your order will not be shipped to your request address after if you are unable to pick it up.
*If you do not pick up the item on the day of the event, your order will automatically be cancelled.
After your order is cancelled, you will receive a cancelation notification the day after the pick period ends.
◆Picking Up Your Item at the Event Venue
The 2D barcode and your government-issued identification card which matches the name of the buyer will be required for pick up at the event venue.
1. On the day of the event, please show the 2D barcode displayed on your order history page along with your government-issued identification card to the booth staff.
2. After confirming that your ID card and registered user information match and scanning your bar code, the booth staff will present you with a confirmation screen showing you your order details.
3. After confirming that the order content is correct, sign your name in the "SIGNATURE" field and hit "OK."
4. After the booth staff hits the "Confirm" button, you will receive your order. This indicates your acceptance of the order and that it is a final sale transaction, with no ability to return the item.
5. A conformation email will be sent at time of pick up.
-The 2D barcode will appear in the "EVENT PICKUP BARCODE" field in your order history on MY PAGE by 8/2 end of day.
Please make sure that the 2D barcode is displayed on your order history page before the event.
-You cannot pick up your order if the registered name on Premium Bandai website and the name listed on your government-issued identification do not match.
Please ensure to correct your name on your Premium Bandai account registration before the event, if your names are different.
-If you scan a 2D barcode from an order that has already been picked up, the date and time of the prior pickup will be displayed on the screen along to show that you have already received your item.
Should this happen, double check to make sure you showed the 2D barcode for the correct order and not a previously picked up order, and try again.
◆Restriction
-Premium Bandai Membership registration is limited to one per person. You cannot register more than once. Therefore, if you place orders using multiple accounts, you cannot pick up the orders.
-We prohibit transferring or selling the rights to purchase and receive our products
-Item(s) once given to you, would not be available for your inspection or checking at the event venue.
-The onsite event staff are not be able to help you with any questions, requests for replacements, returns, refunds or alternative arrangements in relation to your order or item(s) purchased. If you have any problems with your order or purchased item(s), all inquiries must be made directly to PREMIUM BANDAI's customer service via https://pbandai.zendesk.com/hc/en-us/requests/new.
◆Disclaimer
-If the event has to be suspended, postponed, rescheduled or cancelled that preventing you to collect your item(s) on other available dates during the event period, Bandai will, at its best endeavors, promptly notify you of any rescheduling or applicable delivery arrangements. In no event shall Bandai be liable for any losses or damages incurred arising from the unavailability of the pick-up service attributable by default, negligence or omission of Bandai and its employees, agents or subcontractors.
Click the Products Below to Buy!

©BIRD STUDIO/SHUEISHA,TOEI ANIMATION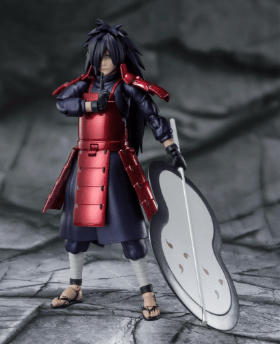 MADARA UCHIHA
-Exclusive Edition-
©2002 MASASHI KISHIMOTO /
2007 SHIPPUDEN All Rights Reserved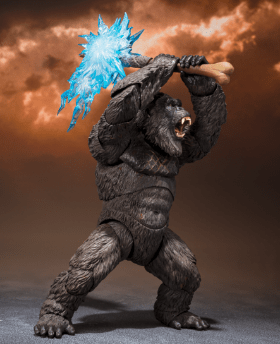 KONG FROM
GODZILLA VS. KONG (2021)
-Exclusive Edition-
©2022 Legendary. All Rights Reserved. GODZILLA TM &
© TOHO CO., LTD. MONSTERVERSE TM & © Legendary