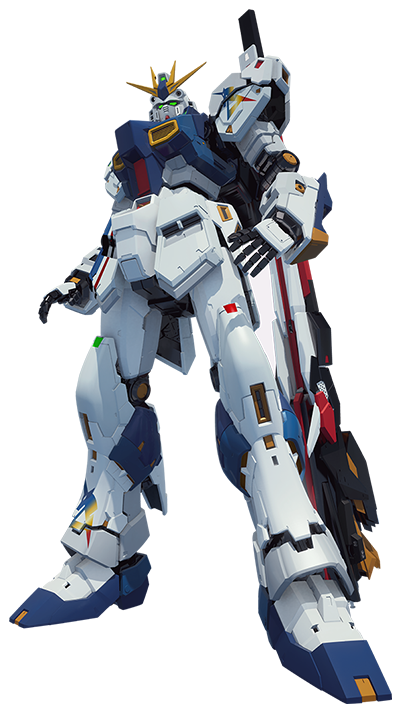 Statue Name

Life-sized νGundam (Nu Gundam) Statue
"RX-93ff νGundam"

Exhibit Location

Mitsui Shopping Park LaLaport FUKUOKA (Fukuoka, Japan)

【Height】

Tallest point: Approx. 81 feet (24.8 meters)
Top of head: Approx. 67 feet (20.5 meters)

【Surface Area (WxDxH)】

1129.6㎡

【Site Area】

Approx. 167.3㎡
(Diameter: 14.6m)

【Weight】

Statue: 80t (does not include foundation beams)

【Materials】

Structure: Steel frame
Finishing material: FRP

【Articulation Points】

Right shoulder (along with right arm) and head

【Illumination Points】

62 points
The prototype is based on the "RX-93 νGundam" (Nu Gundam) which appeared in Mobile Suit Gundam: Char's Counterattack, the first original Gundam theatrical release from 1988,
The νGundam that appears in the aforementioned film continues to boast its popularity both domestically and globally to this day. The film features stylish designs and the conclusion of the rivalry between the pilot characters.
The "RX-93ff νGundam" is equipped with a new long-range fin funnel and the vibrant tri-color markings are applied under the supervision of Yoshiyuki Tomino, the original creator and director of the Mobile Suit Gundam series.