Battle Spirits Online Meet-up Festival
DATE&TIME: JULY 31st, 2021 14:00 - 19:00 (TST)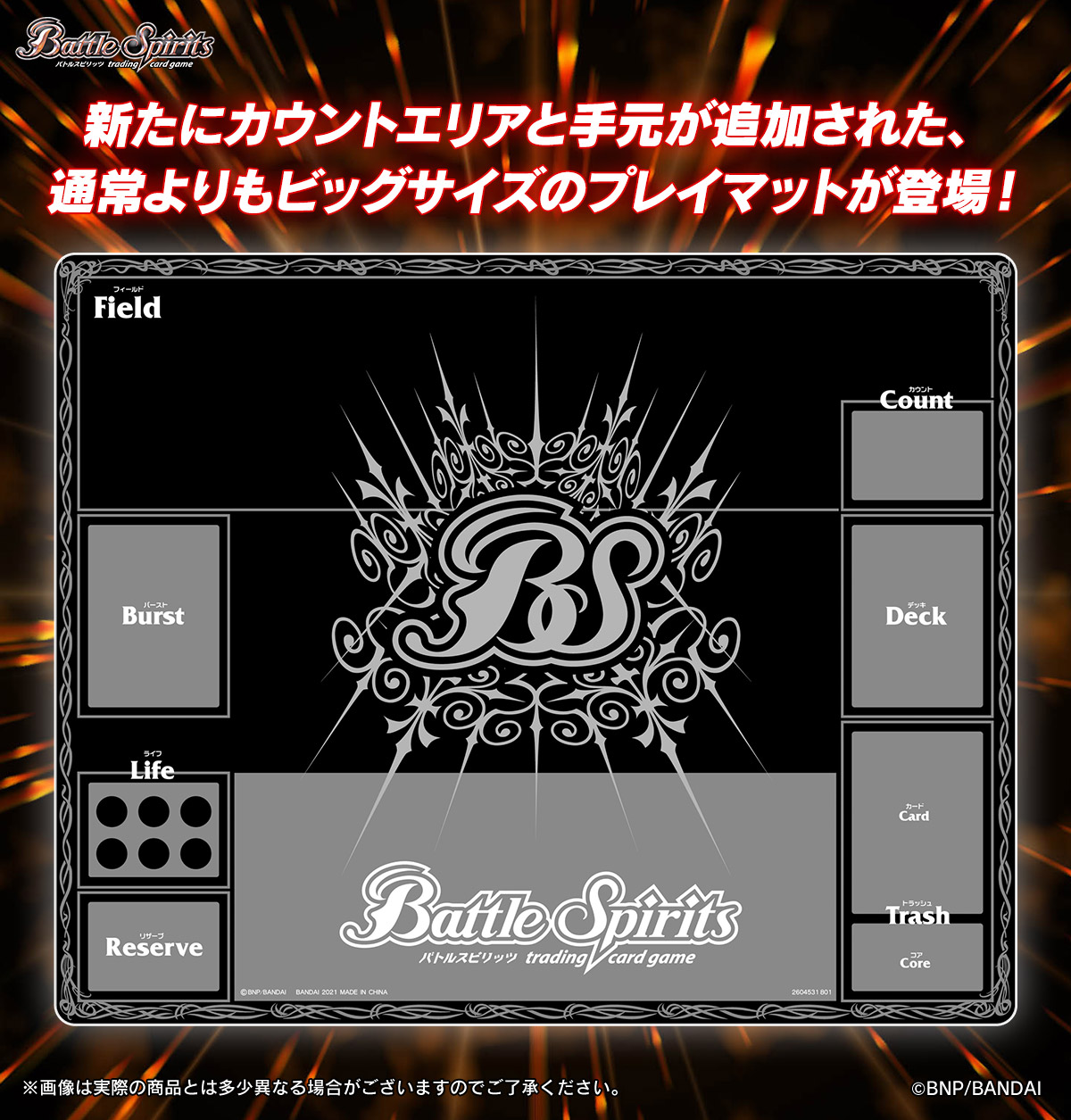 A newly designed play mat, with motif of the symbolic BS icon, comes from Battle Spirits! Counter area and Opened Zone area have been added to the design, which let you battle easier. Also, it is designed for both online and offline.
NOTES
・You will need to register and become a PREMIUM BANDAI member to purchase this item.
・Purchase will be limited to 1 pc per person.
・This product may be sold in other events.