Digimon Online Night Battle
DATE&TIME: September 24th (Fri.), 2021 17:00 - 22:00 (SGT)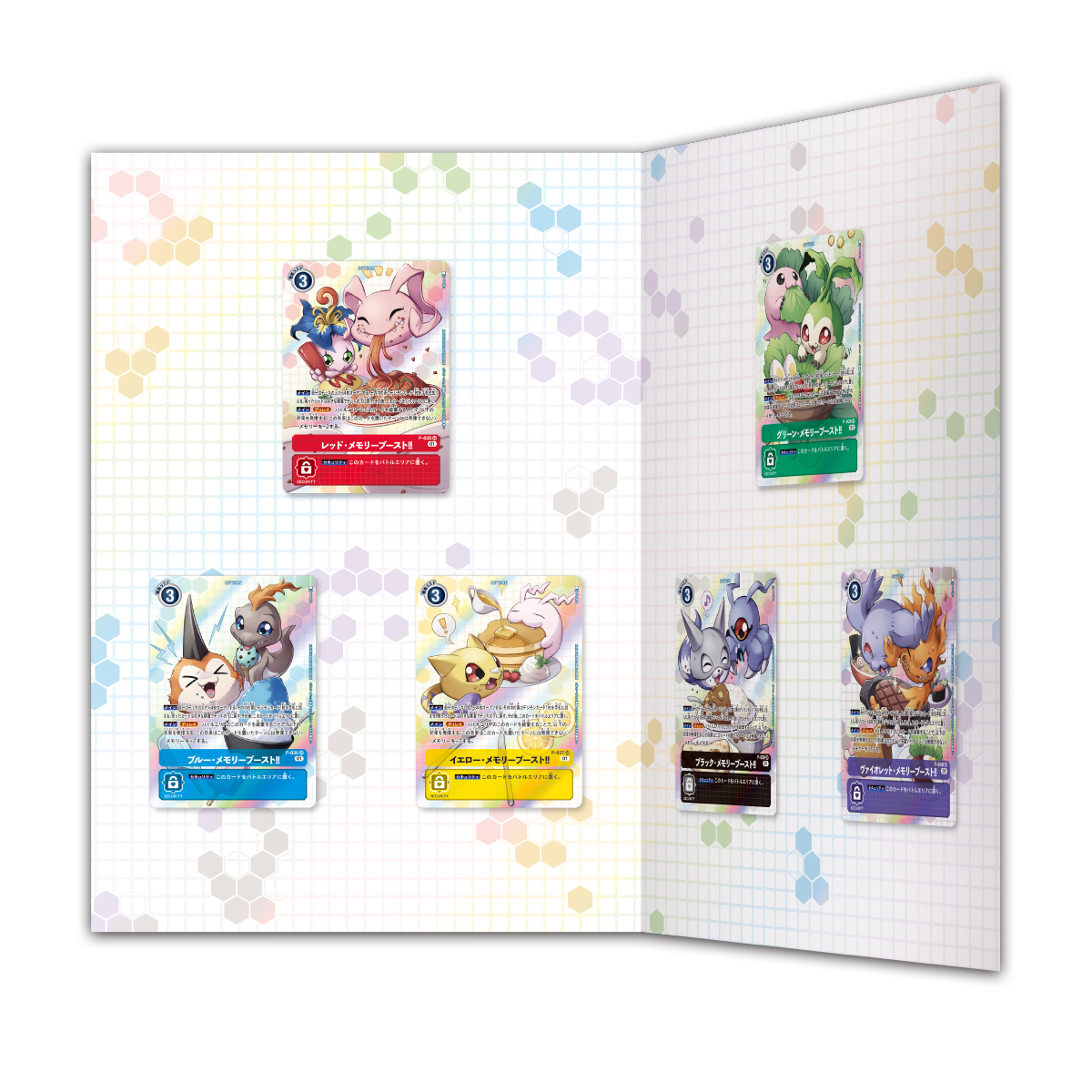 ※Prior Notice Before Purchasing※
■This is a pre-register page. Please note that your purchase is NOT YET complete at this moment. Please purchase the item on the day of the event.
■Only open to users who have not yet reached the purchase limit in the following event.
Those who have ordered 8 sets of the item before will not be able to order this time.
・Digimon Card Game Grand Tamer Exchange Online (held on 21st Jul, Wed)
・Digimon Card Game Online Ranked Level-up Battle (held on 29th Aug, Sun)


From DIGIMON CARD GAME, comes a special set of cards using newly illustrated picture just for this item!
NOTES
・You will need to register and become a PREMIUM BANDAI member to purchase this item.
・Purchase is limited to 8 pcs per person.
・This product may be sold in other events.